Open Source Hardware Camp Call for Participation
March 03, 2023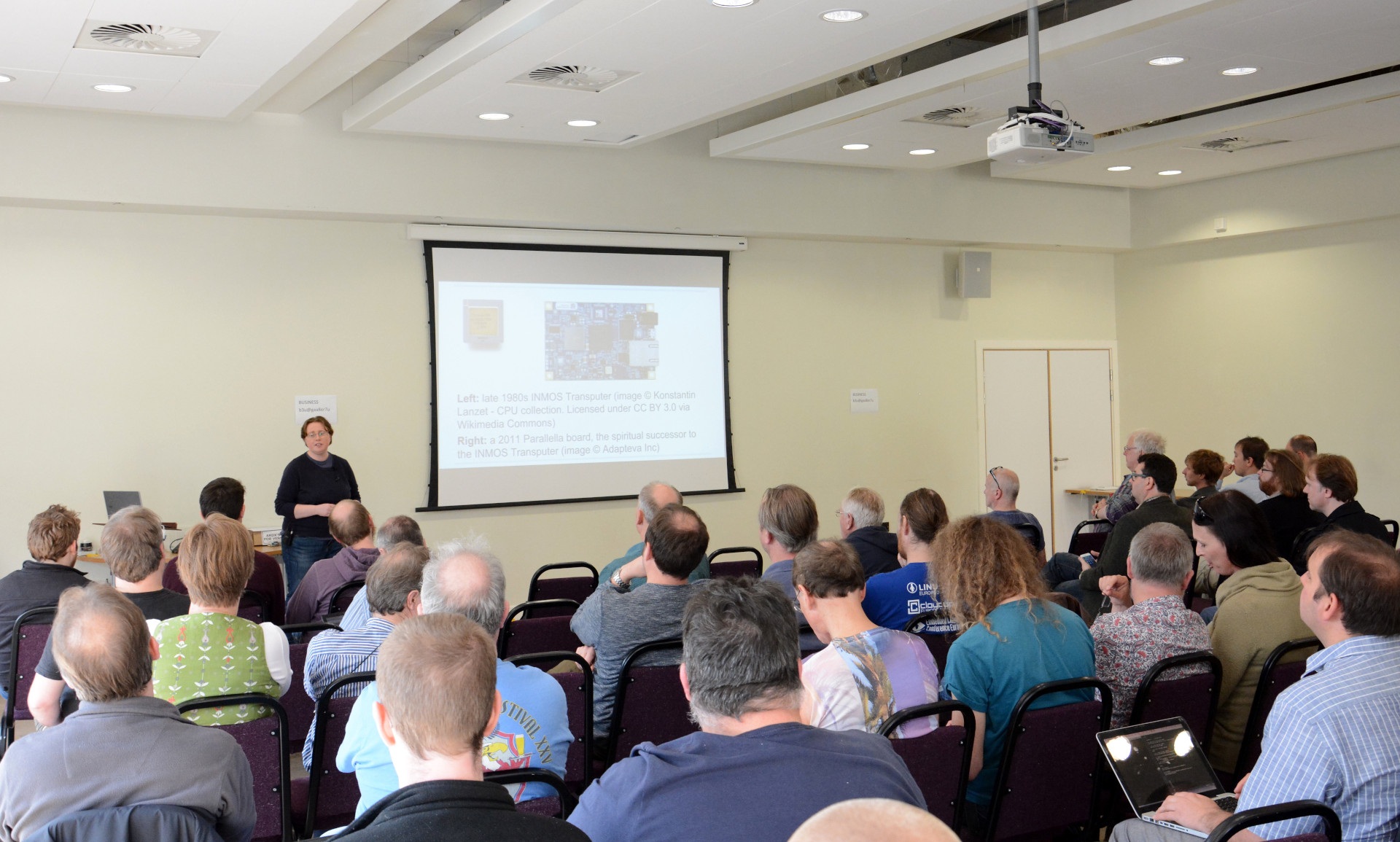 Sarah Mount presenting at Open Source Hardware Camp 2015

We are delighted to announced that festival fixture and a firm favourite, Open Source Hardware Camp (OSHCamp), will be returning to Wuthering Bytes over the weekend of Saturday 26th and Sunday 27th August, and hosted at Hebden Bridge Town Hall. The call for participation has gone out and those interested in giving a talk at OSHCamp on the Saturday and/or hosting a workshop on the Sunday, are encouraged to submit details at their earliest convenience.
The first talks have already been confirmed and this year's Open Source Hardware Camp is already shaping up to be an excellent two days of talks and workshops.
Please note that the deadline for OSHCamp 23 submissions is 30th April.
In other news the Wuthering Bytes 2019 archive link has been added to the About page.
Further details will be added to the website in due course and to ensure that you don't miss out on updates, you can sign up to the mailing list.

We look forward to seeing you in August!
Andrew & Tm