From "Hello World" to professional IoT applications with Zerynth
June 13, 2019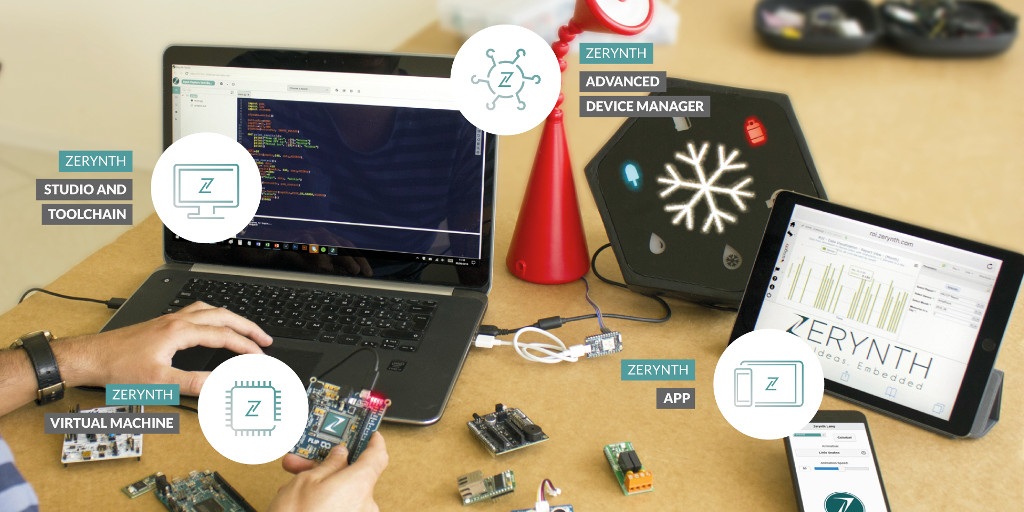 The Internet of Things has proved to be a popular theme over the years at Wuthering Bytes, with talks at Festival Day, along with OSHCamp and numerous other participating events. This year we are excited to announce that Zerynth and DesignSpark will be hosting workshop sessions that show you how to build IoT and Industry 4.0 applications using Python on microcontrollers.
Noted for its combination of being powerful and yet particularly novice-friendly, Python is not a language that you usually associate with microcontrollers — the tiny computing devices embedded in nearly every electronics product. However, the Zerynth software makes it possible to program most popular 32-bit microcontrollers in Python and then connect them to the top Cloud infrastructures, with high-level standards of security.
The coding and prototyping session will include:
how to run multi-threading Python scripts on a 32-bit microcontroller in a few clicks
how to read data from a digital sensor using Python
how to send data from a microcontroller to a cloud in 15 lines of simple Python
As if this were not enough, workshop participants also get to leave with a free Cypress PSOC 6 Pioneer kit worth around £120.
Two sessions will be run; in the morning and afternoon. There is no cost to take part, but registration is required. For more details and to register, see the Eventbrite page.
Andrew & Tim