GNU Tools Cauldron Programme Published
August 03, 2016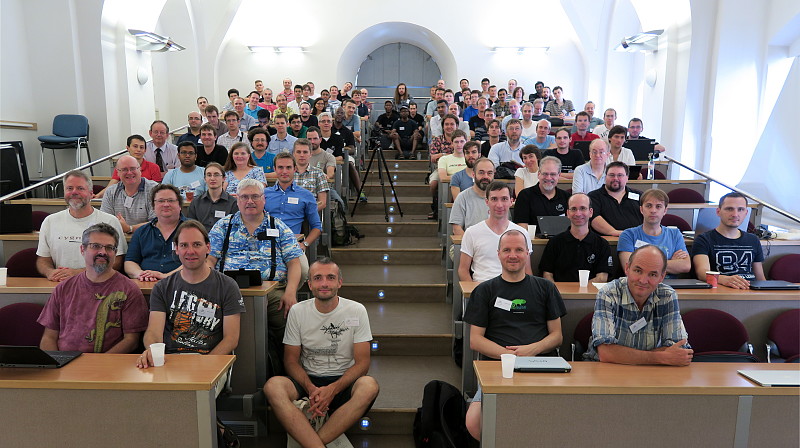 Delegates at GNU Tools Cauldron 2015 in Prague

We've mentioned before just how excited we are to have the GNU Tools Cauldron — annual conference for developers of GCC, GDB and friends — join us this year. It really is a genuine honour to be playing host to an event for world leading experts in compiler and associated technologies, which has been previously hosted at venues such as the Google headquarters in California and Charles University in Prague, Czech Republic.
The first session details for Cauldron 2016 have now been published and talks include ones on:
Infinity, a platform-independent system for executables and shared libraries to expose functionality to debug, monitoring, and analysis tooling.
Debugging Shaders on Intel(R) GPUs: Past and Present.
Enhancing the PowerPC GCC compiler for the future Power9 hardware.
With birds of a feather (BoF) sessions including one on The GNU C Library and another on link-time optimization (LTO).
More session details will be added in due course and if compiler toolchains are your thing, you should definitely keep an eye on the event page.

While the conference is primarily aimed at those who already consider themselves to be compiler technology specialists, those with a background in software engineering/computer science and an interest in developing compiler technology skills are also encouraged to attend.